Hoth is the barren snow covered planet that the Rebel Alliance uses as a base in The Empire Strikes Back (1980).

The name Hoth may be a reference to Nazi general Hermann Hoth. In the waning months of World War II, Hoth was commanded to defend the Harz Mountains in northern Germany.

Some scenes on Hoth were films on the Härdangerjøkulen Glacier in Finse, Norway.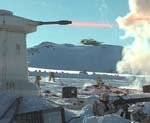 Surface of the planet Hoth

---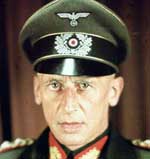 General Hermann Hoth

---